Sunshine Home Services has been awarded two different honors; we were named in the Top 100 Women Owned Companies in Colorado by ColoradoBiz Magazine and we were chosen for the 2016 Colorado Companies to Watch award.
ColoradoBiz Magazine's Top 100 Women Owned Companies in Colorado list promotes successful businesses from all fields and industries, from travel agencies and real estate to law and HVAC, that are owned by women. The list is meant to promote successful business women and honor individuals who have worked hard to create a name for themselves and their company. ColoradoBiz Magazine honors women and their accomplishments by creating a network of female-powered businesses.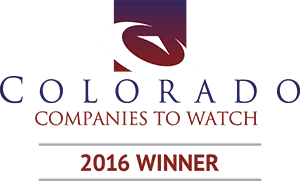 The 2016 Colorado Companies to Watch (CCTW) award honors second-stage companies that play a critical role in business and economic communities of Colorado. It is awarded to companies that create jobs, innovate the industry, continually grow, and contribute to their community. For over 7 years, the CCTW award program has recognized those who are "too hot to ignore," rather than businesses that are "too big to fail." Of the 350 winners for 2016, our Aurora plumbing and HVAC company was included!
To learn more about Sunshine Home Services or our amazing, award-winning team, contact us at (303) 622-5526.