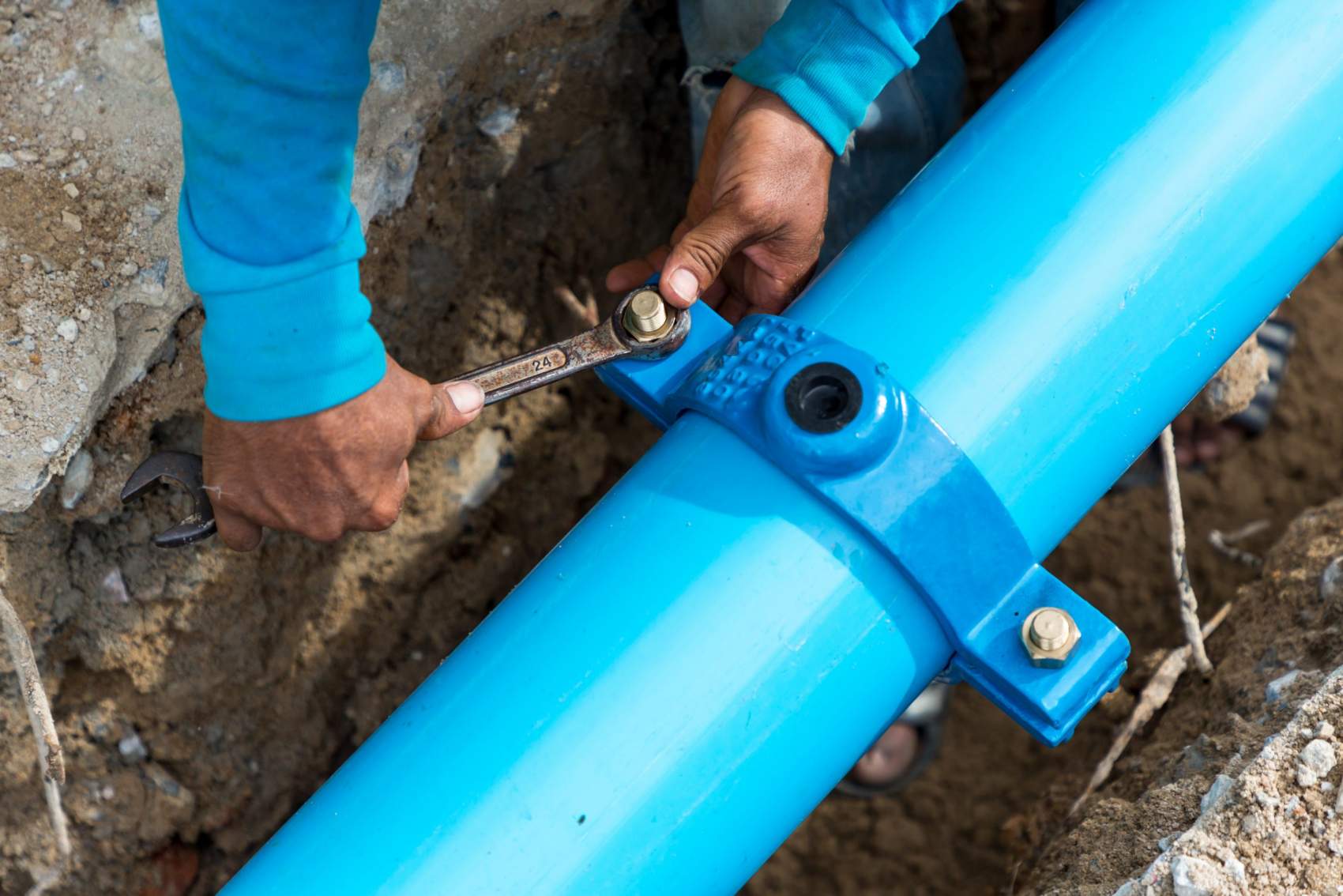 Water Line Repair in Northglenn, CO:
Water Line Replacement Services
When you partner with Sunshine Home Services in Northglenn, you're getting a plumbing service that prioritizes your needs. Our service includes comprehensive water line repair and replacement you'll love. With water line work being an important aspect of keeping your property running efficiently, it's vital to ensure you're allowing only the top skilled individuals to take on the job. Our plumbers thoroughly analyze the condition of your water lines and carefully evaluate whether you need a water line repair or replacement. Trusting our Northglenn team is the right choice regardless of whether your issues reside in a commercial or residential setting.
Timely Water Line Repair in Northglenn
It's inevitable that owning a home or company in Northglenn requires occasional water line repair. However, it's crucial to work with a reputable plumber. To fix a water line, you must first determine the cause of your issues. With years of experience, we've seen many different causes for these issues. Water line deterioration is frequently brought on by hard water, freezing pipes, inadequate insulation, and sediment buildup. However, no matter the cause of your problems, we provide our plumbing services day or night because it's crucial to take immediate action if you suspect a problem with your Northglenn water line.
Keeping Homes Comfortable & Running Smoothly for Over 15 Years
Trust Us With Your Indoor Environment!
Water Line Replacement Done Right in Northglenn
Our plumbers at Sunshine Home Services are aware that often your water lines can become beyond repair. That's where our water line replacement comes into play. If you notice issues with your commercial or residential water line, it's critical to take immediate action with our Northglenn team. Your property may experience floods, water damage, and other severe issues as a result of prolonging your need for service. To prevent disruptions at your Northglenn property, turn to our comprehensive plumbing services.
---
An Elite Plumbing & Heating Service Team Serving Plumbing in Northglenn
Sunshine Home Services has provided residential and commercial property owners in Plumbing in Northglenn with world class plumbing and heating services for years. We have highly trained experts in plumbing and heating, including new installations, restorations, and maintenance. Not to mention, our skilled technicians are available to address any plumbing or heating issue you're experiencing. We utilize the most up to date technology to provide timely services of the highest quality. Never hesitate to contact our top professionals in Plumbing in Northglenn, as we take pride in providing exceptional customer service, ensuring all our client's needs are met.