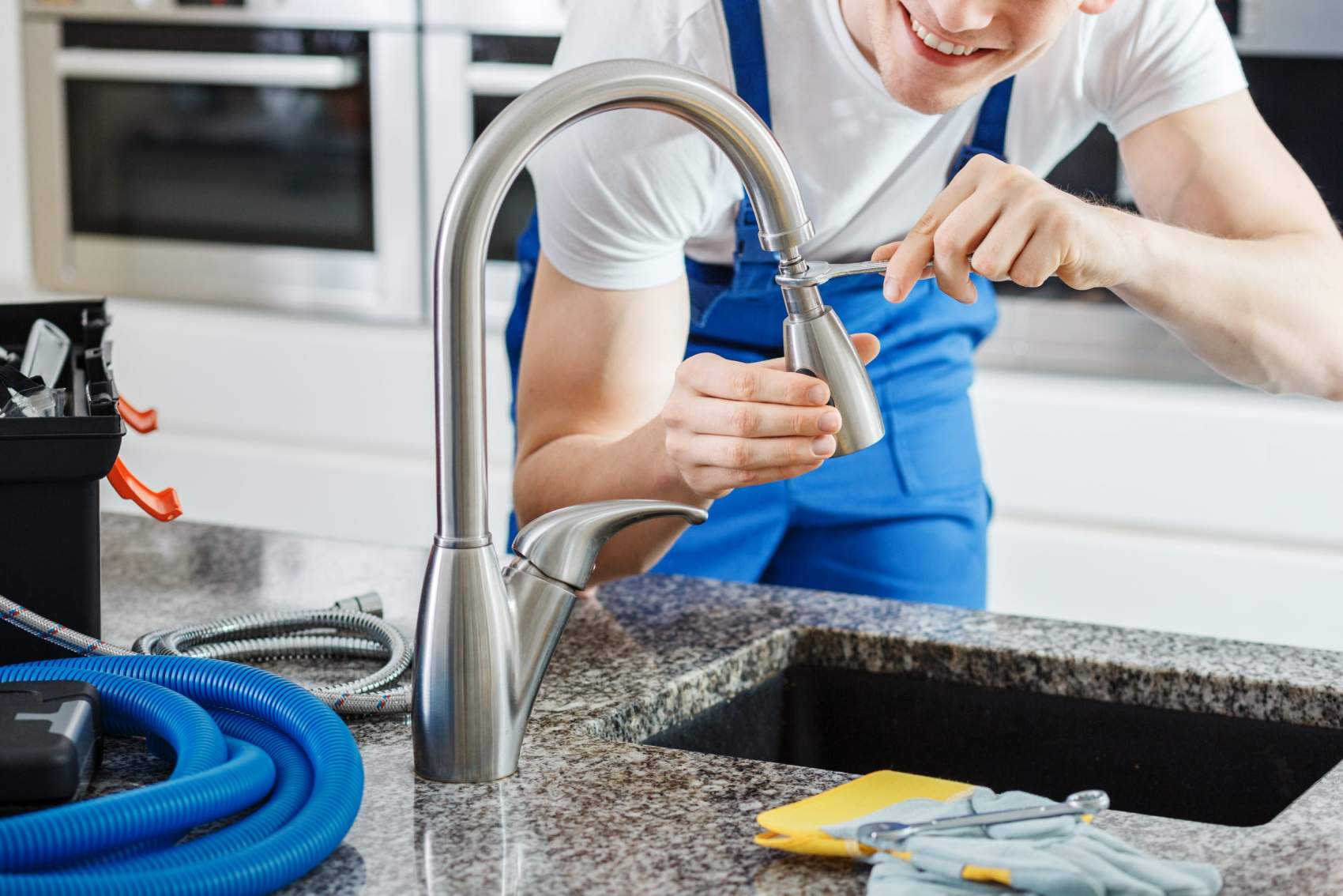 Faucet Repair in Lakewood, CO:
Faucet Replacement Service
Sunshine Home Services offers a wide range of plumbing services for kitchens and bathrooms, catering to residential and commercial property owners in Lakewood. Our services include repairing various types of faucets, such as single handles, double handles, and separate spray faucets. To ensure quality, we employ modern technology in all our faucet replacement projects in Lakewood, and licensed and certified plumbing experts carry out all our repairs.
Dependable Kitchen & Bathroom Plumbing Services in Lakewood
If you're having trouble with your faucet, we recommend using our kitchen plumbing services in Lakewood. Signs that you need faucet replacement include the presence of rust and corrosion, the age of the faucet, and low water pressure. Corrosion can weaken the faucet, leading to leaks or breakage. At the same time, low water pressure indicates an accumulation of minerals or a blocked aerator, both of which can be resolved by our plumbers. Our team has extensive expertise in repairing faucets in Lakewood and will identify the most effective course of action, whether it involves repair or replacement.
Keeping Homes Comfortable & Running Smoothly for Over 15 Years
Trust Us With Your Indoor Environment!
Rely On Our Lakewood Plumbers to Provide Effective Solutions
When it comes to faucet repair projects in Lakewood, the risks can be high, especially when working with high pressure water lines. However, you can rest assured our team of professional plumbers has received the appropriate training, all while utilizing top equipment to handle such situations safely in Lakewood. We can identify and address any underlying issues contributing to your faucet or plumbing system damage. Our strategic approach to an issue prevents costly repairs in the future and ensures that your faucet operates efficiently for an extended period.
Invest in Professional Maintenance to Reduce Plumbing Repair Expenses
At Sunshine Home Services, we advise our customers in Lakewood to regularly maintain their plumbing systems. This involves periodic cleaning of pipes and drains, leak detection, and faucet repair or replacement. Maintaining your Lakewood kitchen and bathroom plumbing system is crucial to ensure it functions efficiently. It can also extend the lifespan of your faucets, reducing the frequency of replacements and resulting in long term cost savings.
---
An Elite Plumbing & Heating Service Team Serving Plumbing in Lakewood
Sunshine Home Services has provided residential and commercial property owners in Plumbing in Lakewood with world class plumbing and heating services for years. We have highly trained experts in plumbing and heating, including new installations, restorations, and maintenance. Not to mention, our skilled technicians are available to address any plumbing or heating issue you're experiencing. We utilize the most up to date technology to provide timely services of the highest quality. Never hesitate to contact our top professionals in Plumbing in Lakewood, as we take pride in providing exceptional customer service, ensuring all our client's needs are met.