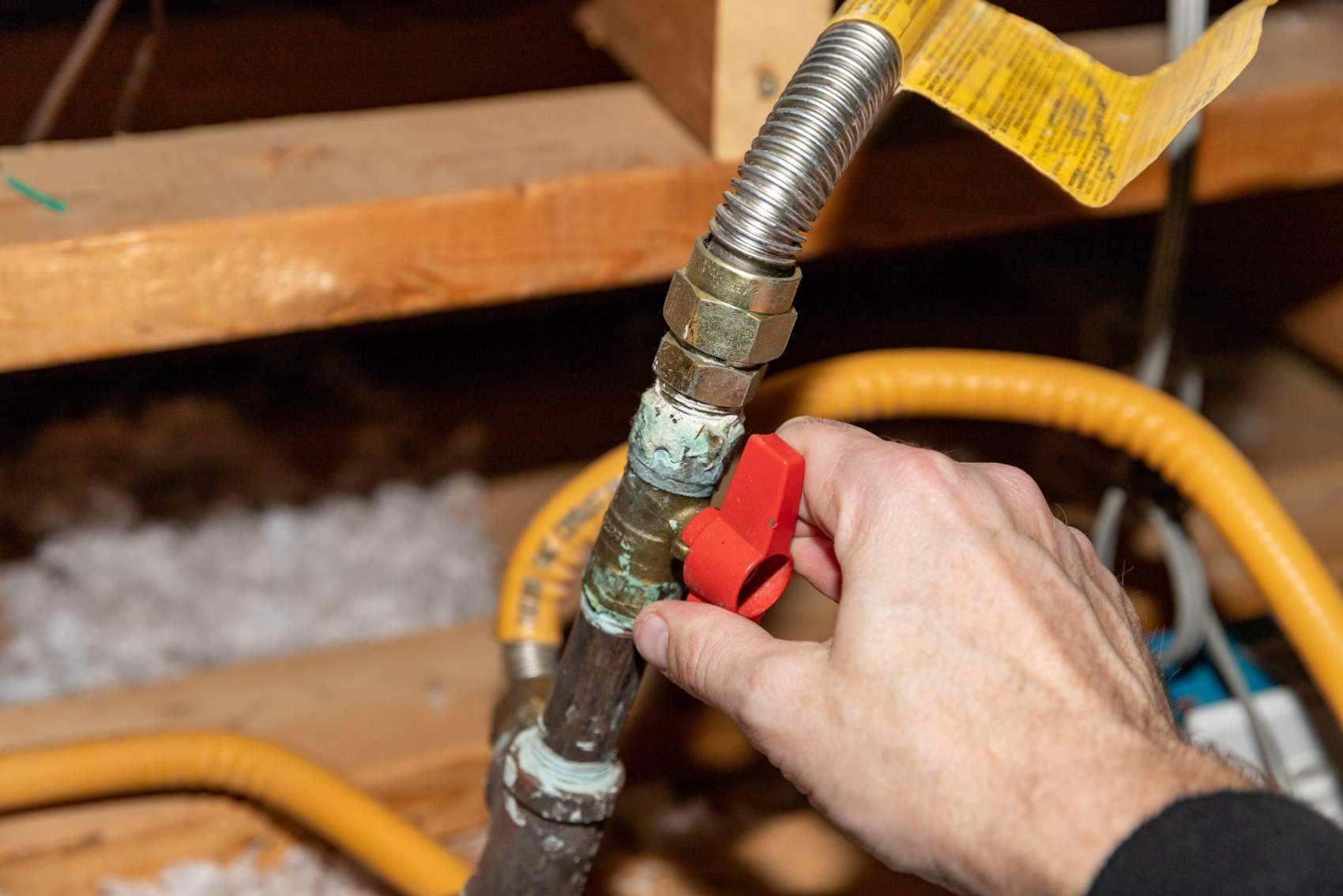 Gas Line Repair in Gunbarrel, CO:
Residential & Commercial Gas Line Services
Gas lines are critical to any residence or business in Gunbarrel, delivering gas from the main gas line to the various appliances and fixtures on your property. However, gas lines are unfortunately susceptible to damage and wear over time, necessitating gas line repairs or replacement. At Sunshine Home Services, we offer comprehensive plumbing services, including expert gas line installation. A gas line that's not properly maintained can lead to dangerous leaks and other hazardous conditions on your Gunbarrel property, so it's important to be aware of the signs that your gas line requires care.
Friendly Gas Line Repair & Replacement for Gunbarrel Homes
When dealing with gas line repairs and replacements in Gunbarrel, it's always essential to contact a professional. Due to the risk of gas leaks and explosions, attempting to repair or replace a gas line on your own can be dangerous or even fatal. Our plumbing service technicians in Gunbarrel have the knowledge and experience necessary to safely and accurately repair or replace your gas lines. Since gas lines are potentially explosive, we offer our services 24 hours a day, seven days a week so you can be covered no matter what time it is.
Keeping Homes Comfortable & Running Smoothly for Over 15 Years
Trust Us With Your Indoor Environment!
Our Commercial Gas Line Repair Services Has Gunbarrel's Confidence
Our plumbing service specialists at Sunshine Home Services will inspect your line to identify the precise cause of the issue before repairing or replacing your gas line in Gunbarrel. A patch can frequently be used to securely fix a line that's merely leaking. However, your line may need to be completely replaced if it's significantly corroded or broken beyond basic repairs. Excavating the existing line and installing a new one is a challenging task, which is why it's important to call a pro. To prevent any daily delays to your Gunbarrel business operations, our crew works swiftly to minimize interruptions.
---
An Elite Plumbing & Heating Service Team Serving Plumbing in Gunbarrel
Sunshine Home Services has provided residential and commercial property owners in Plumbing in Gunbarrel with world class plumbing and heating services for years. We have highly trained experts in plumbing and heating, including new installations, restorations, and maintenance. Not to mention, our skilled technicians are available to address any plumbing or heating issue you're experiencing. We utilize the most up to date technology to provide timely services of the highest quality. Never hesitate to contact our top professionals in Plumbing in Gunbarrel, as we take pride in providing exceptional customer service, ensuring all our client's needs are met.