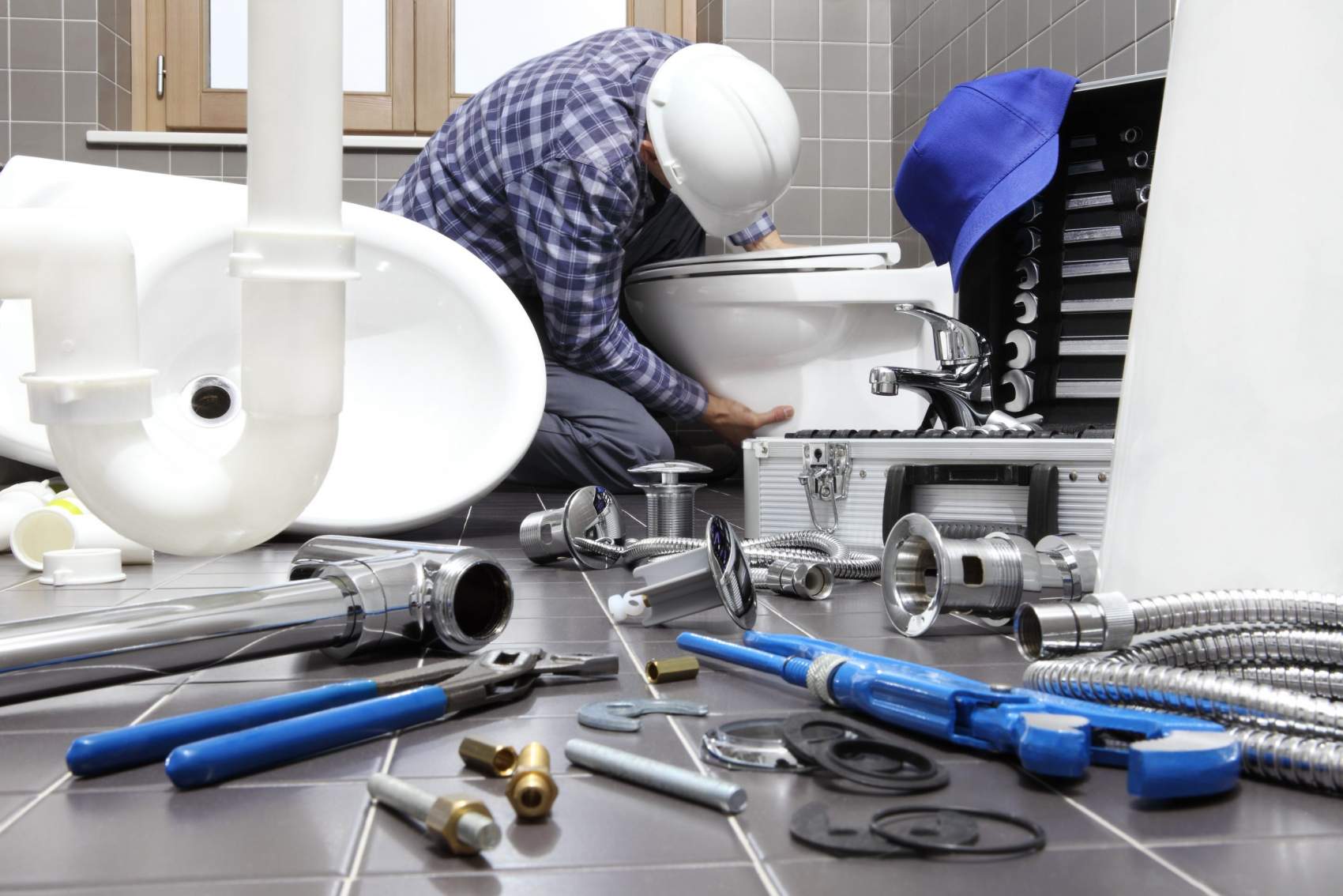 Toilet Repair in Denver, CO:
Toilet Replacement Services
Here at Sunshine Home Services, our team understands that toilet repair and replacement is a job that no Denver home or business owner wants to do. It can be a messy, complicated, and time consuming task. That's why it's critical to have a reliable and experienced bathroom plumber take care of your pipe repair job for you. It's important to remember that the quality of the repair or replacement job can have a lasting effect on your Denver plumbing system, so it's important to hire a qualified professional like our expert bathroom plumbing contractors.
Extensive Toilet Repair Services in Denver
Our professional toilet repair services involve a variety of steps to ensure that your toilet is functioning properly. Depending on the type of toilet in your Denver home or business, the repair might involve replacing the tank, flapper, or flush valve. If your toilet is not flushing or is running slowly, it could be due to a clogged toilet or a malfunctioning part. If the toilet is leaking, it could be an issue with the wax ring or your pipes, in which case we render fast pipe repair. Once our plumbers locate the exact source of the problem, the complete toilet repair process can begin in Denver.
Keeping Homes Comfortable & Running Smoothly for Over 15 Years
Trust Us With Your Indoor Environment!
Denver's Choice for Quick Toilet Replacement
Are you looking to upgrade your Denver home or business restroom with a new, professional toilet replacement? With our professional toilet replacement at Sunshine Home Services, you can provide a more attractive, hygienic, and efficient solution for your bathroom. Our bathroom plumbing contractors can help ensure the job is done correctly and safely at your Denver property. We can also help advise you on the best type of toilet for your needs and can even provide guidance on how to properly care for your new toilet in Denver.
---
An Elite Plumbing & Heating Service Team Serving Denver, CO
Sunshine Home Services has provided residential and commercial property owners in Denver, CO with world class plumbing and heating services for years. We have highly trained experts in plumbing and heating, including new installations, restorations, and maintenance. Not to mention, our skilled technicians are available to address any plumbing or heating issue you're experiencing. We utilize the most up to date technology to provide timely services of the highest quality. Never hesitate to contact our top professionals in Denver, CO, as we take pride in providing exceptional customer service, ensuring all our client's needs are met.