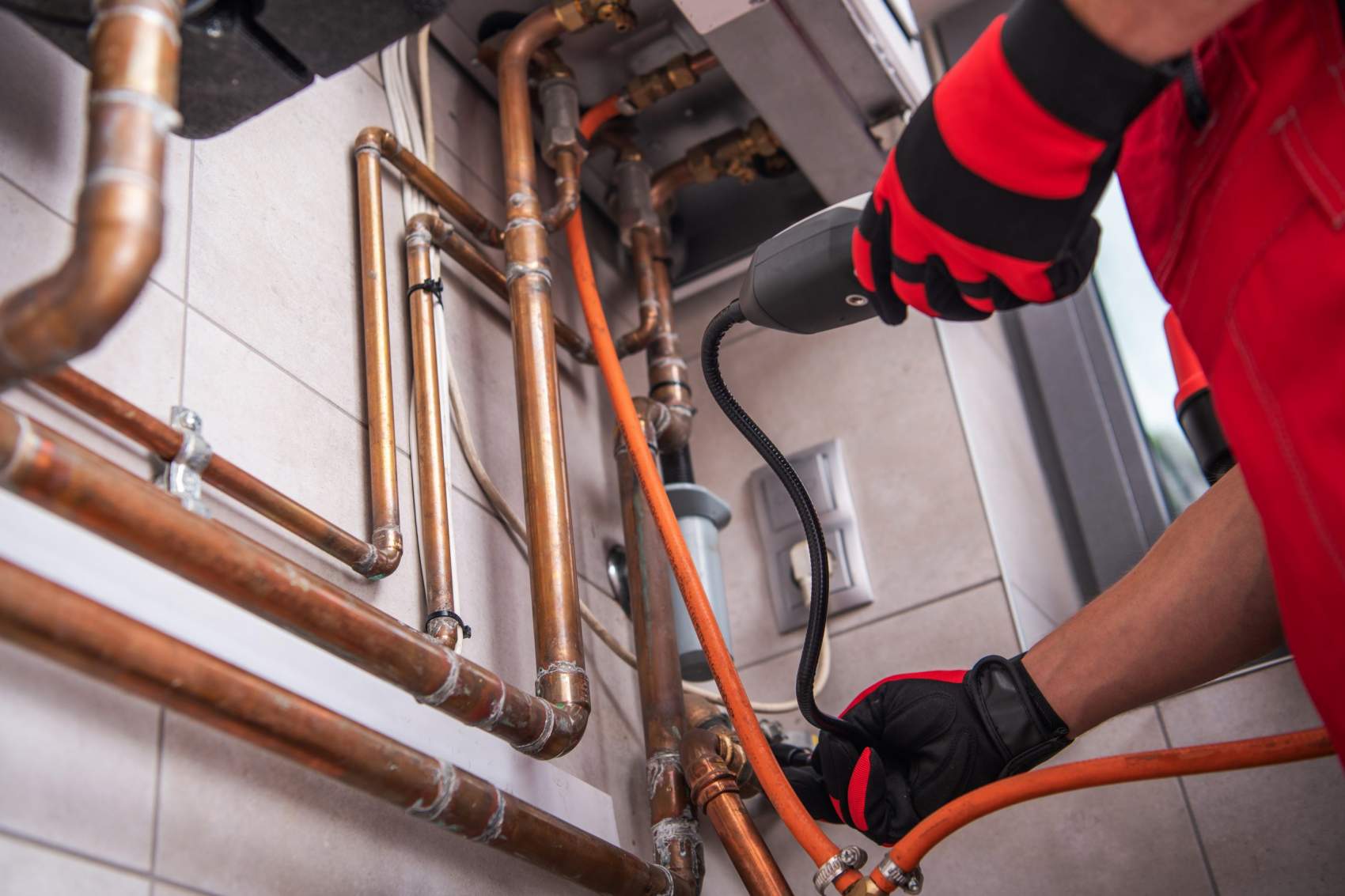 Pipe Leak Repair in Denver, CO:
Pipe Inspection and Replacement
Pipe leaks can be a major problem in any Denver home or business. Not only can they lead to expensive repair bills, but they can also cause major damage to your property. At Sunshine Home Services, we offer pipe leak repair and detection to help our customers out of any tough spot. To prevent such costly and destructive scenarios at your Denver home or business, it's important to have professional plumbers detect and repair your pipe leaks as soon as possible.
Thorough Pipe Leak Repair & Detection for Denver Homeowners
We pride ourselves on offering complete plumbing services in Denver, including accurate pipe leak detection and repair. Our trained plumbers can often spot pipe leaks by looking for signs such as water staining, corrosion, and other visual clues. If the leak is not visible, non invasive methods such as acoustic testing can be used to locate the source of your leak. Once we find the issue, our provides quick pipe leak repair to get your Denver home back up and running in no time.
Keeping Homes Comfortable & Running Smoothly for Over 15 Years
Trust Us With Your Indoor Environment!
Denver's Choice for Commercial Pipe Leak Detection & Repair
When dealing with pipe leak repairs at your Denver business, it's essential to take the necessary steps to ensure the pipe is properly maintained and repaired. Pipe leaks can be seriously damaging to your business and can lead to costly repairs. To prevent costly repairs and to ensure the safety of your employees and customers, it's important to hire a plumber who can accurately fix any pipe leaks quickly. Here at Sunshine Home Services, we provide top pipe repair as part of our complete plumbing services in Denver.
---
An Elite Plumbing & Heating Service Team Serving Denver, CO
Sunshine Home Services has provided residential and commercial property owners in Denver, CO with world class plumbing and heating services for years. We have highly trained experts in plumbing and heating, including new installations, restorations, and maintenance. Not to mention, our skilled technicians are available to address any plumbing or heating issue you're experiencing. We utilize the most up to date technology to provide timely services of the highest quality. Never hesitate to contact our top professionals in Denver, CO, as we take pride in providing exceptional customer service, ensuring all our client's needs are met.