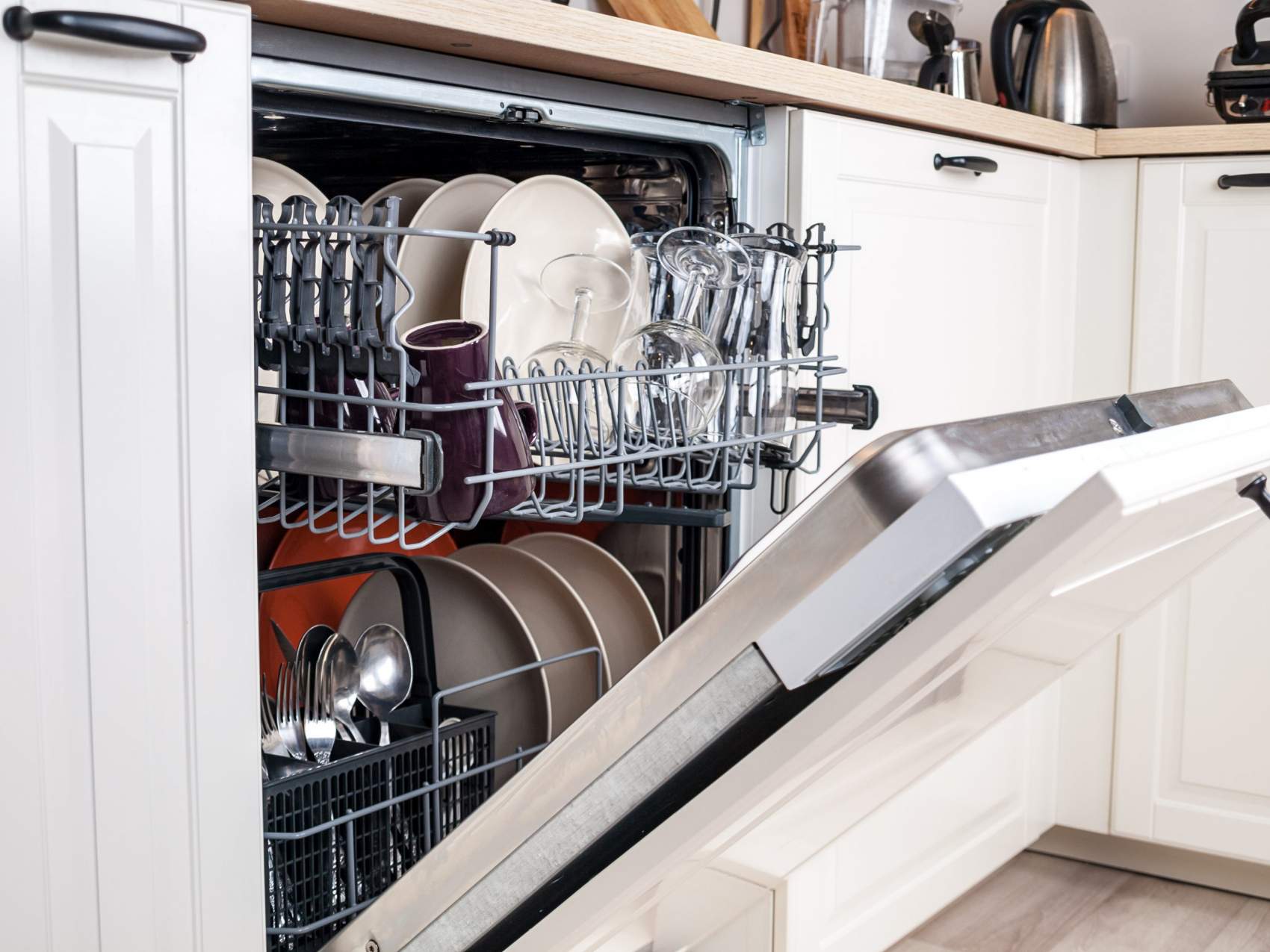 Dishwasher Installation in Denver, CO:
Dishwasher Replacement
Installing and replacing a dishwasher can be tricky, but with the right tools and a knowledgeable kitchen plumber in Denver, it can be done in no time. As proven professional kitchen plumbers, Sunshine Home Services has years of experience with dishwasher installations and replacements. Whether you have a clogged dishwasher drain caused by years of food or waste disposal or your water line that feeds the machine has sprung a leak, our team can arrive promptly, diagnose the problem, and conduct effective repairs that restore your dishwasher's functionality while preventing further damage to your Denver property.
Dependable Dishwasher Installation in Denver
When carrying out dishwasher installation in Denver, the first step is to ensure that the area is properly prepared. This includes checking that the electrical wiring is up to code and that the water supply is connected. Once those checks are complete, your new dishwasher can be connected to the water supply, and the drain tube can be connected to your sink. With our professional kitchen plumbers, you can ensure your dishwasher in Denver will last.
Keeping Homes Comfortable & Running Smoothly for Over 15 Years
Trust Us With Your Indoor Environment!
Overdue for Dishwasher Replacement in Denver?
At Sunshine Home Services, our experts can conduct an inspection of your Denver dishwasher and determine if replacement is your best option. Replacing an existing dishwasher is slightly different from installing a new one. Before removing the old dishwasher, it's important to turn off the water and power to the unit for safety reasons. We then remove the screws or brackets holding the dishwasher in place and disconnect the water and power lines. For dishwasher replacement that's done the right way in Denver, turn to our kitchen plumbers.
---
An Elite Plumbing & Heating Service Team Serving Denver, CO
Sunshine Home Services has provided residential and commercial property owners in Denver, CO with world class plumbing and heating services for years. We have highly trained experts in plumbing and heating, including new installations, restorations, and maintenance. Not to mention, our skilled technicians are available to address any plumbing or heating issue you're experiencing. We utilize the most up to date technology to provide timely services of the highest quality. Never hesitate to contact our top professionals in Denver, CO, as we take pride in providing exceptional customer service, ensuring all our client's needs are met.