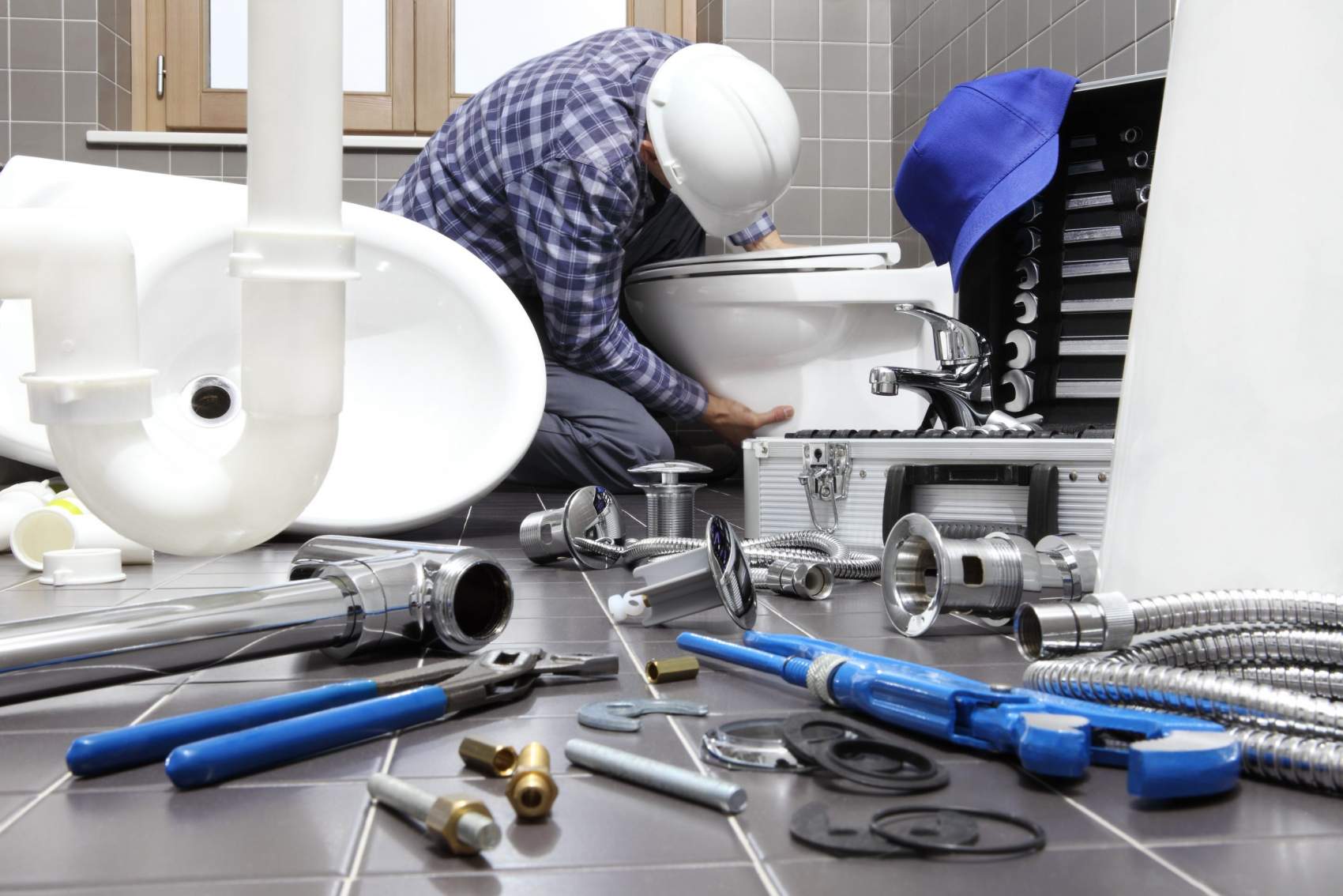 Toilet Repair in Aurora, CO:
Toilet Replacement Services
At Sunshine Home Services, we provide toilet repair and replacement services throughout Aurora to ensure that home and business owners are not inconvenienced by toilet leaks or blockages. It's important to have a dependable professional available in case of a toilet malfunction, especially if you run a business in Aurora. Our team is always prepared to offer inspection, repair, and toilet replacement options to quickly restore its functionality.
Leave All Your Plumbing Work to Our Skilled Team
There's a common misconception among some Aurora clients that a leaking toilet is not a plumbing emergency. However, if left unaddressed, the issue can escalate and result in costly bathroom plumbing services. That's why we recommend that our Aurora customers hire our skilled team for pipe repair needs instead of attempting DIY repairs. We have the necessary knowledge and equipment to handle various types of toilet repairs for residential and commercial properties in Aurora, saving you time and money while preventing any potential damage to your infrastructure.
Keeping Homes Comfortable & Running Smoothly for Over 15 Years
Trust Us With Your Indoor Environment!
Our Reliable Step by Step Toilet Replacement Process
Toilet replacement necessitates appropriate planning and proper disposal of the old toilet and its components. At Sunshine Home Services, we take care of these steps and adhere to Aurora environmental regulations when disposing of waste materials. Further, during toilet repair, we safeguard the floors in your Aurora property by isolating the supply valve to prevent any residual water from causing damage.
Fast and Efficient Bathroom Plumbing Services
Our Aurora customers can identify several indicators that suggest it's time for professional bathroom plumbing services. These signs include a lack of water flow or low water pressure in sinks, toilets, or showers, visible mold or mildew growth in the bathroom, and fluctuating water levels in the toilet bowl. We use quality materials from reputable brands in Aurora to provide effective pipe repair solutions, leaving your bathroom in excellent condition. Our pipe repair experts in Aurora are known for their speedy and efficient delivery, ensuring that any leaks in your bathroom pipes are promptly addressed before they escalate into major issues.
---
An Elite Plumbing & Heating Service Team Serving Plumbing in Aurora
Sunshine Home Services has provided residential and commercial property owners in Plumbing in Aurora with world class plumbing and heating services for years. We have highly trained experts in plumbing and heating, including new installations, restorations, and maintenance. Not to mention, our skilled technicians are available to address any plumbing or heating issue you're experiencing. We utilize the most up to date technology to provide timely services of the highest quality. Never hesitate to contact our top professionals in Plumbing in Aurora, as we take pride in providing exceptional customer service, ensuring all our client's needs are met.