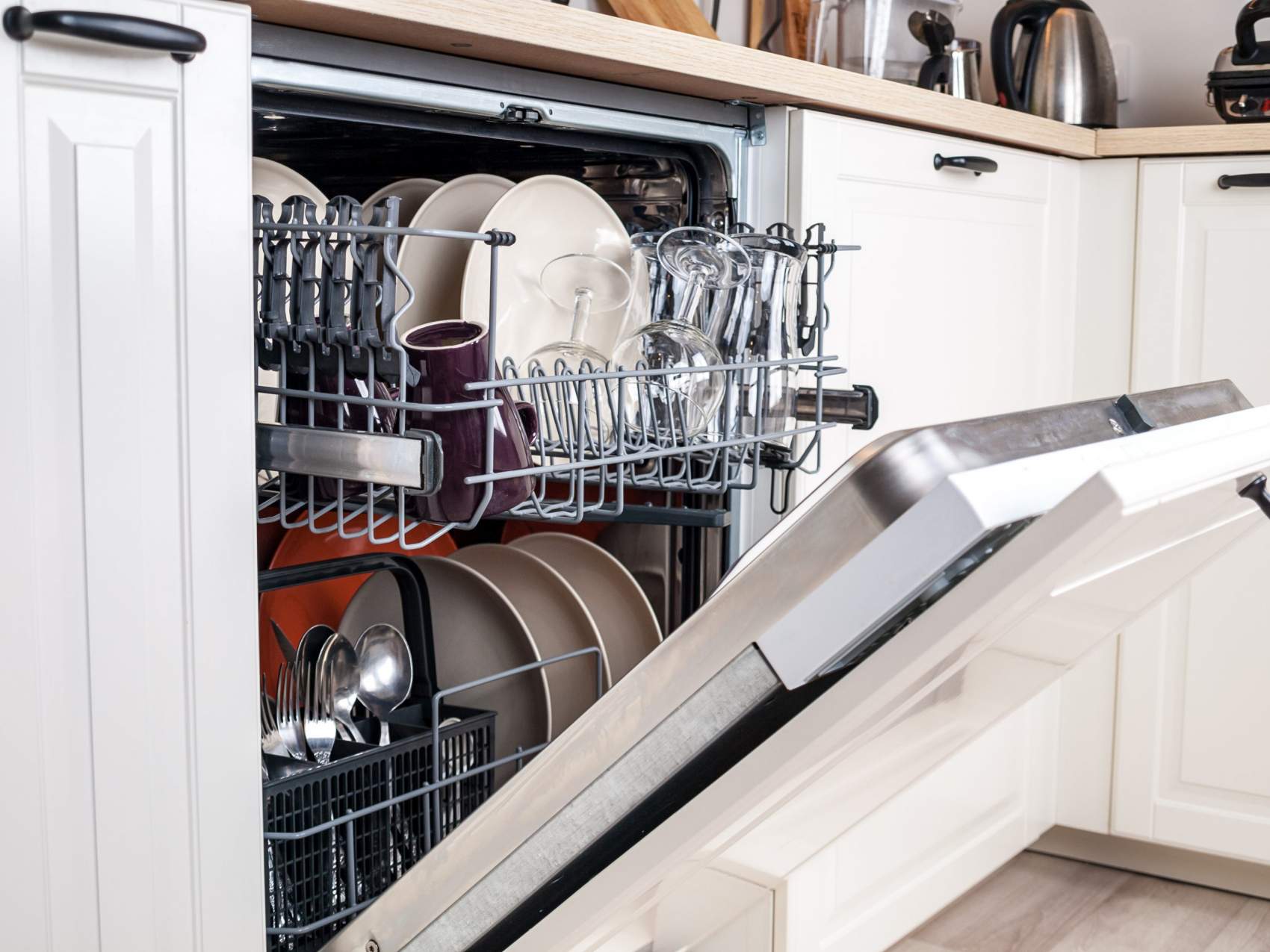 Dishwasher Installation in Wheat Ridge, CO:
Dishwasher Replacement
At Sunshine Home Services, we understand the inconvenience caused by a malfunctioning dishwasher in your Wheat Ridge home or business. That's why our team of specialized kitchen plumbers in Wheat Ridge is equipped to offer dishwasher replacement, repair, and inspection services. Whether you're experiencing issues with a clogged dishwasher drain or a faulty thermostat, we have the expertise to provide effective solutions.
Reliable Dishwasher Repair, Replacement & Installation Across Wheat Ridge
If your dishwasher is leaking or not cleaning your dishes properly, it could be due to various factors, such as a worn out motor or clogged spray arms. While it's possible to repair the damaged part, recurring or extensive leaks make opting for our dishwasher replacement services more cost effective. We use premium equipment from Wheat Ridge for exceptional dishwasher installations, ensuring that your business is up and running in no time. Our trusted kitchen plumbers in Wheat Ridge possess the skills to identify the issue and recommend appropriate solutions.
Keeping Homes Comfortable & Running Smoothly for Over 15 Years
Trust Us With Your Indoor Environment!
Prevent Costly Downtime with Our Dishwasher Installation Services
When your commercial dishwasher unexpectedly breaks down, it causes significant disruptions to your business operations in Wheat Ridge. Whether you operate a restaurant, hotel, or event venue, we offer dishwasher replacement services to help you get back on track. Our experienced kitchen plumbers will visit your Wheat Ridge location to inspect your dishwasher and provide recommendations for the best solutions. Lastly, we understand the importance of time for our Wheat Ridge business clients, so we complete all residential and commercial dishwasher replacement projects quickly and efficiently.
Professional Contractors in Wheat Ridge for All Your Plumbing Needs
Here at Sunshine Home Services, our kitchen plumbers possess in depth knowledge of plumbing systems, including troubleshooting and problem solving skills required for complex plumbing issues such as dishwasher installations. Our professionals have a comprehensive understanding of safety regulations and guidelines in Wheat Ridge, ensuring that all installations and repairs are conducted safely and in compliance with local codes.
---
An Elite Plumbing & Heating Service Team Serving Plumbing in Wheat Ridge
Sunshine Home Services has provided residential and commercial property owners in Plumbing in Wheat Ridge with world class plumbing and heating services for years. We have highly trained experts in plumbing and heating, including new installations, restorations, and maintenance. Not to mention, our skilled technicians are available to address any plumbing or heating issue you're experiencing. We utilize the most up to date technology to provide timely services of the highest quality. Never hesitate to contact our top professionals in Plumbing in Wheat Ridge, as we take pride in providing exceptional customer service, ensuring all our client's needs are met.