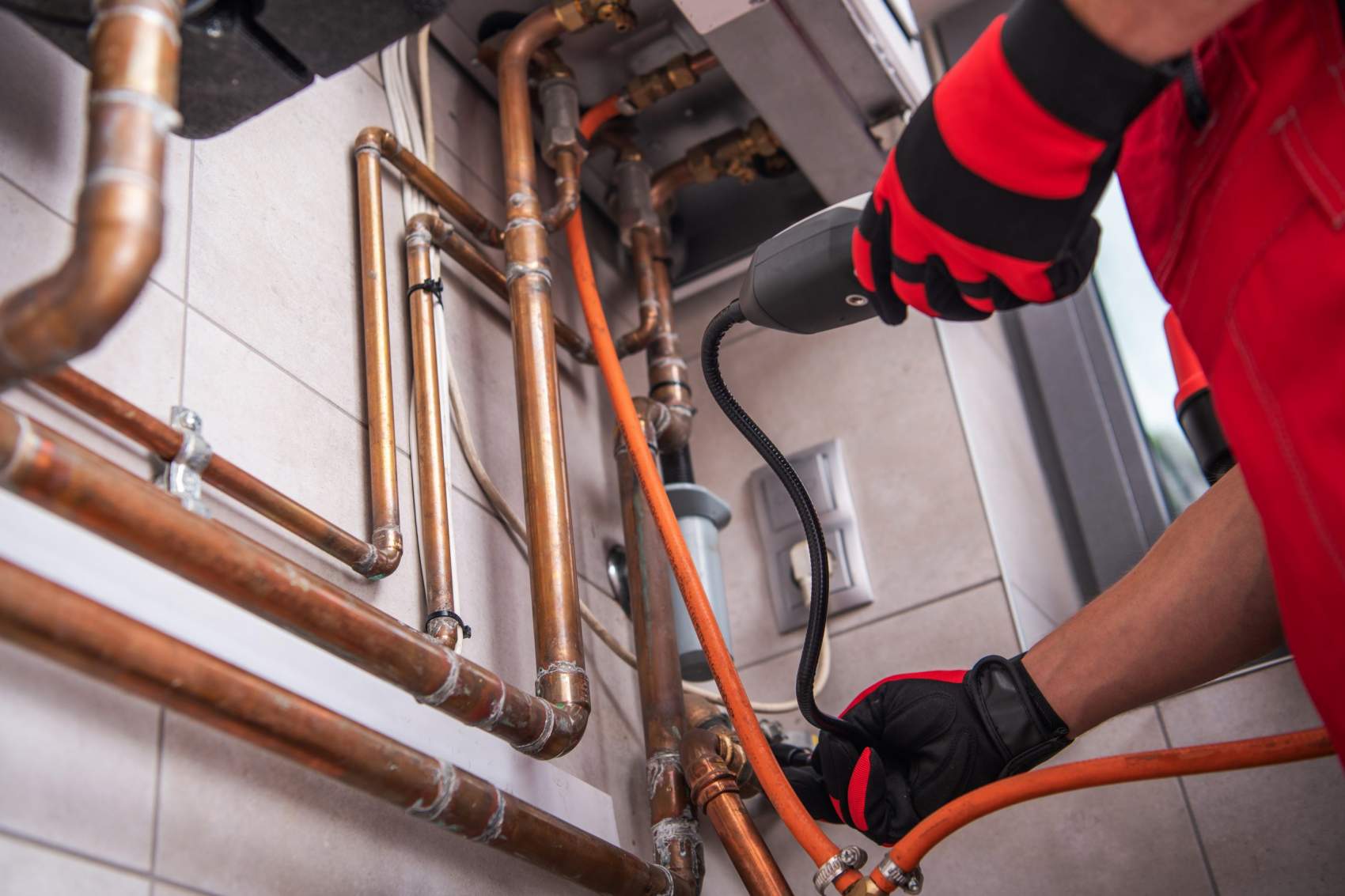 Pipe Leak Repair in Superior, CO:
Pipe Inspection and Replacement
As a Superior home or business owner, finding out that your pipes are faulty can result in problems that go beyond your pipes. You can be stuck with high repair costs and in severe cases, building issues. However, Sunshine Home Services provides pipe leak repair and detection services to get our clients out of any jams. When you utilize our skilled plumbers to help you find and fix your pipe leaks as soon as possible, you can avoid potentially expensive and damaging situations at your Superior home or company.
Comprehensive Pipe Leak Detection & Repair in Superior
We're proud to provide comprehensive plumbing services to Superior homeowners, including accurate pipe leak detection and repair. Our skilled plumbers can frequently detect pipe breaches by observing water stains, corrosion, and other visual clues. If the source of the breach is not visible, our noninvasive methods such as acoustic testing can be used to locate the issue. From there, our team performs prompt pipe leak repair to restore service to your Superior home.
Keeping Homes Comfortable & Running Smoothly for Over 15 Years
Trust Us With Your Indoor Environment!
Proven Commercial Pipe Leak Repair in Superior
It's crucial to take the appropriate actions to ensure that your pipes are properly maintained and repaired when dealing with a pipe leak at your Superior business. Pipe leaks can cause significant harm to your company, and they often require expensive repairs. It's essential to work with a plumber who can quickly and effectively fix any pipe leak if you want to avoid spending unnecessary money and ensuring the safety of your staff and clients. Our proven pipe repair is one of the many plumbing services Sunshine Home Services offers in Superior.
---
An Elite Plumbing & Heating Service Team Serving Plumbing in Superior
Sunshine Home Services has provided residential and commercial property owners in Plumbing in Superior with world class plumbing and heating services for years. We have highly trained experts in plumbing and heating, including new installations, restorations, and maintenance. Not to mention, our skilled technicians are available to address any plumbing or heating issue you're experiencing. We utilize the most up to date technology to provide timely services of the highest quality. Never hesitate to contact our top professionals in Plumbing in Superior, as we take pride in providing exceptional customer service, ensuring all our client's needs are met.