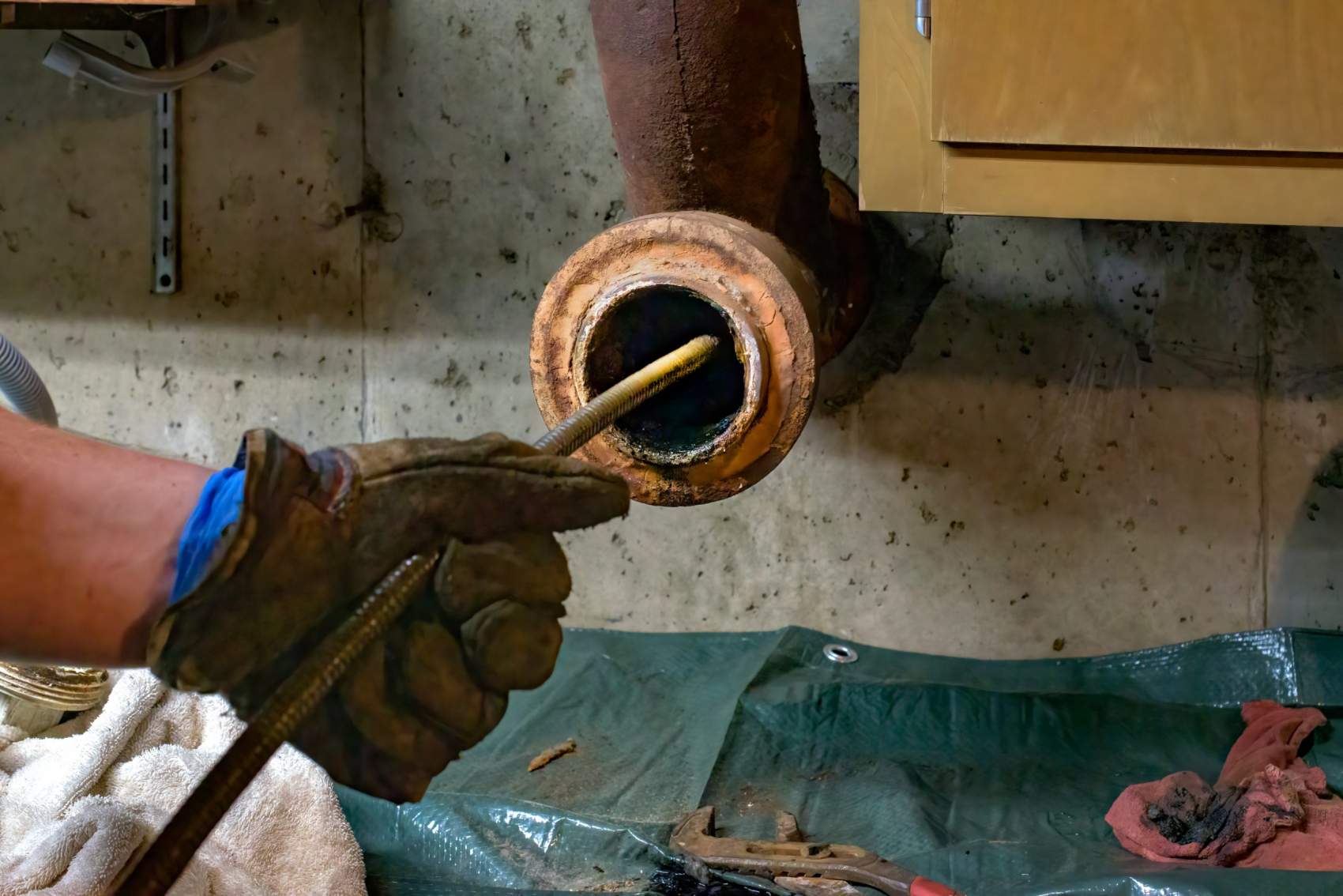 Rooter Services in Reunion, CO:
Drain Cleaning
At Sunshine Home Services, we use rooters to perform drain cleaning issues in Reunion when a blocked drain causes flooding or other water damage. Our rooter effectively clears blockages from various sources, such as tree roots, grease, and hair, which can accumulate in drains over time. Our Reunion plumbers are skilled at quickly and efficiently utilizing this tool to clear any blockages, thus preventing additional damage to your property.
Reunion'S Leading Rooter Solutions
Our rooter services are necessary for commercial property owners in Reunion especially when a blocked drain is creating a risk of substantial water damage or a potential health hazard. Our rooter services are beneficial in various conditions, including instances of flooding where a completely blocked drain can lead to significant water accumulation. It also helps with slow draining, which indicates a partial blockage that can eventually become severe. By clearing the drain, our rooter services can restore residential or commercial properties in Reunion to their normal functioning state.
Keeping Homes Comfortable & Running Smoothly for Over 15 Years
Trust Us With Your Indoor Environment!
Commercial Rooting Solutions You Can Rely On
Our rooter services in Reunion have several advantages over traditional drain cleaning methods. Our services offer quick response times, specifically designed to provide immediate assistance to prevent further water damage or hazards from blocked drains. On the other hand, traditional drain cleaning methods aren't as effective or timely. Not to mention, our Reunion plumbers utilize our specialized and powerful equipment such as rooter machines to effectively clear blockages caused by tree roots, grease, and debris. Our equipment surpasses the power and effectiveness of traditional drain cleaning methods.
Responsive Drain Management Solutions in Reunion
Here at Sunshine Home Services, we pride ourselves on providing fast and efficient solutions for our Reunion customers' needs. Whether it's our rooter services or other plumbing solutions, our team is committed to responding promptly to inquiries, questions, or complaints. We offer multiple communication channels, including phone, email, and social media, to make it easy for our clients in Reunion to reach us.
---
An Elite Plumbing & Heating Service Team Serving Drain Cleaning in Reunion
Sunshine Home Services has provided residential and commercial property owners in Drain Cleaning in Reunion with world class plumbing and heating services for years. We have highly trained experts in plumbing and heating, including new installations, restorations, and maintenance. Not to mention, our skilled technicians are available to address any plumbing or heating issue you're experiencing. We utilize the most up to date technology to provide timely services of the highest quality. Never hesitate to contact our top professionals in Drain Cleaning in Reunion, as we take pride in providing exceptional customer service, ensuring all our client's needs are met.