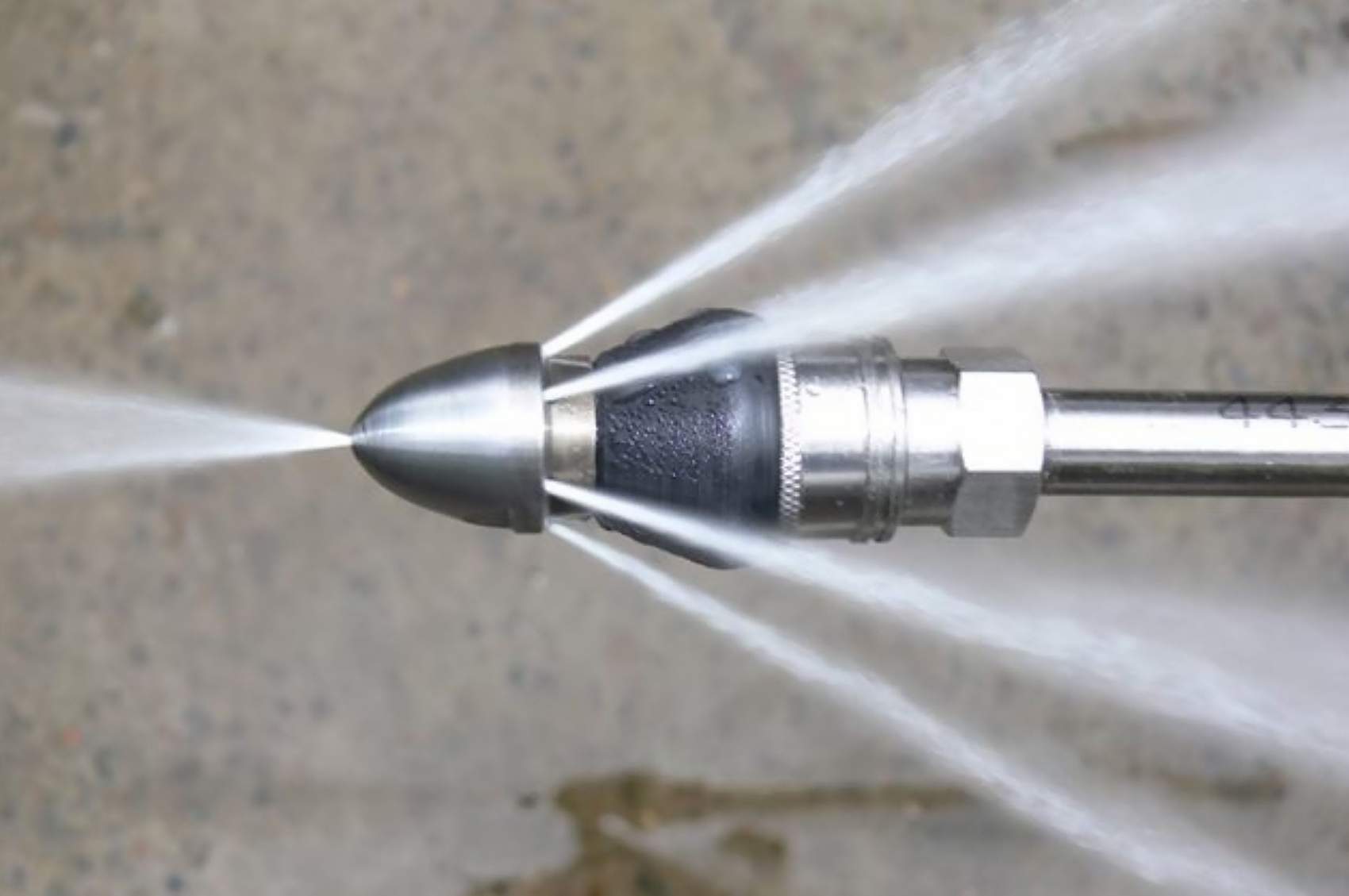 High Pressure Jetting in Northglenn, CO:
Water Jetting Services
At Sunshine Home Services, we use practical and friendly approaches to drain cleaning properties throughout Northglenn, eliminating the need for hazardous or corrosive chemicals. Our Northglenn team utilizes advanced hydro jetting, a powerful drain cleaning technique involving high pressure water to clear out blockages and debris from pipes. This technique is highly effective in pipe cleaning and eliminating stubborn clogs, such as tree roots or grease buildup, that can't be eliminated using traditional drain cleaning methods. The high pressure water is channeled through a hose and nozzle and directed toward the blockage to disintegrate and clear it from the pipe. Our skilled Northglenn plumbers deliver hydro jetting solutions for commercial and industrial drain cleaning, as well as residential plumbing systems.
Signs That You Need Our Expert Pipe Cleaning & Pipe Hydro Jetting in Northglenn
Several indicators suggest that your property in Northglenn requires hydro jetting solutions for effective drain cleaning. For instance, gurgling sounds from your pipes may signal a blockage in your plumbing system. Further, recurring clogs may indicate the presence of debris buildup that hydro jetting can clear out. Backed up sewage is also a clear indication of a blockage in your plumbing system that requires immediate attention. Pipe hydro jetting solutions offer a quick and cost effective way of maintaining and cleaning pipe systems and drainages across Northglenn, reducing the need for disruptive excavation work to clear blockages.
Keeping Homes Comfortable & Running Smoothly for Over 15 Years
Trust Us With Your Indoor Environment!
Ensure Successful Project Completion by Using our Northglenn Plumbers
Here at Sunshine Home Services, we encourage our Northglenn clients to use our professional hydro jetting services for several reasons. This method involves high pressure water, which can be dangerous and potentially damage your plumbing system if not done correctly. However, our trained Northglenn plumbers understand the appropriate pressure to use for each type of pipe material, ensuring the safety of your pipes during the process. Our plumbers also have access to the latest equipment and technology required for effective drain cleaning and hydro jetting, ensuring a high quality service.
---
An Elite Plumbing & Heating Service Team Serving Drain Cleaning in Northglenn
Sunshine Home Services has provided residential and commercial property owners in Drain Cleaning in Northglenn with world class plumbing and heating services for years. We have highly trained experts in plumbing and heating, including new installations, restorations, and maintenance. Not to mention, our skilled technicians are available to address any plumbing or heating issue you're experiencing. We utilize the most up to date technology to provide timely services of the highest quality. Never hesitate to contact our top professionals in Drain Cleaning in Northglenn, as we take pride in providing exceptional customer service, ensuring all our client's needs are met.