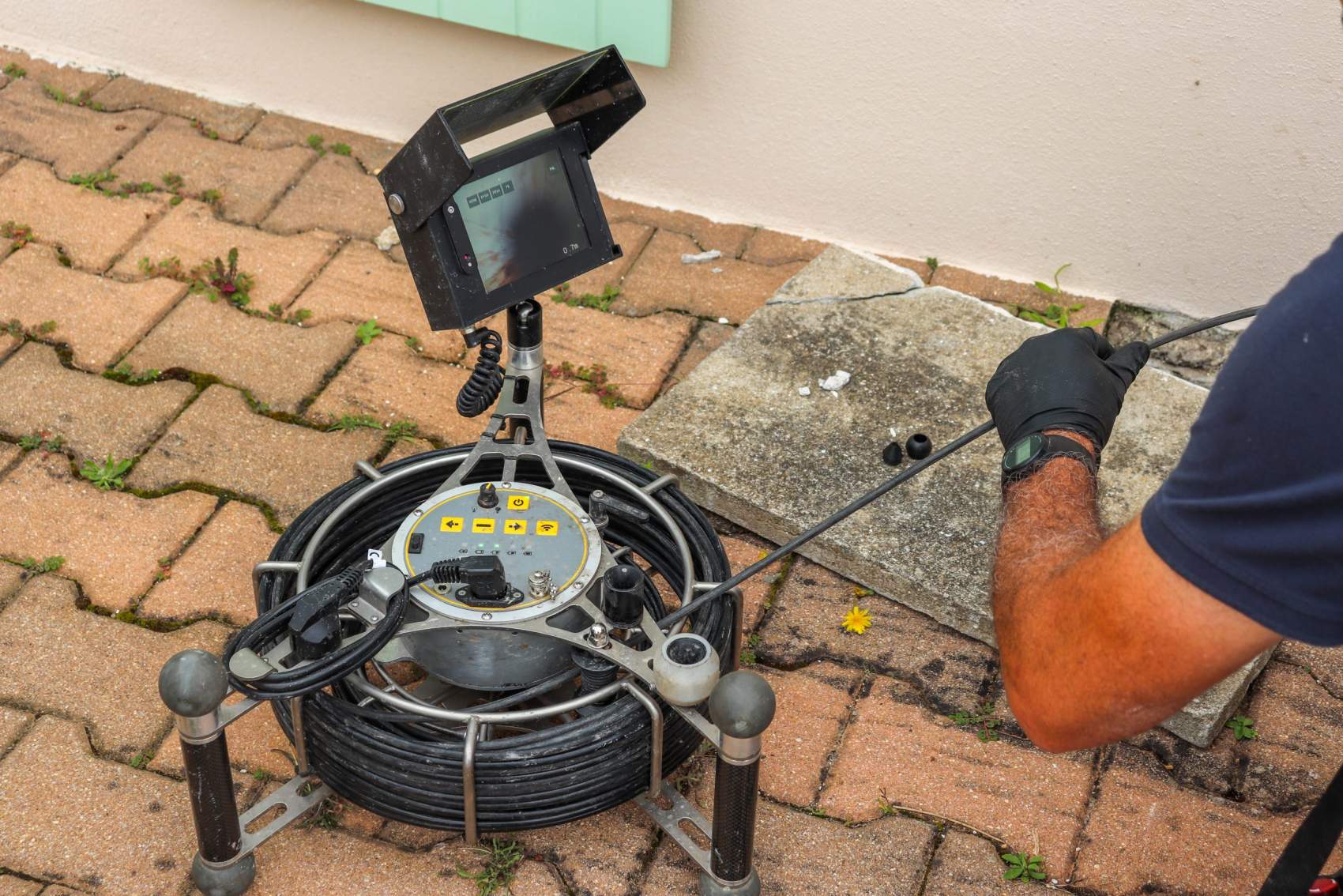 Drain Pipe Inspections in Fort Lupton, CO:
Sewer Line Inspections
At Sunshine Home Services, we've encountered various sewer and water line issues in Fort Lupton and we're confident we have all you need to provide effective remedies. However, due to the invisibility of these lines, most homeowners are often unaware of any problems until they begin to impact their daily lives. That's why our technicians use advanced plumbing video scope techniques to inspect your sewer lines safely. With our comprehensive services in Fort Lupton including drain and pipe inspection, water line inspection, and much more, you can rest assured, we've got you covered.
Turn to Our Expert Pipe Inspection Services
Fort Lupton residents shouldn't wait until they notice signs of an issue or detect an odor to get our professional sewer line inspection services. Our inspections are designed to identify minor problems before they escalate into major concerns, saving property owners considerable money on costly repairs in the long run. Another reason for our drain and pipe inspection services is property purchase. When purchasing a new property in Fort Lupton, our sewer line inspection services help you identify any potential issues with the sewer line beforehand, enabling you to make an informed purchase decision.
Keeping Homes Comfortable & Running Smoothly for Over 15 Years
Trust Us With Your Indoor Environment!
Non Invasive & Accurate Drain Inspection Techniques in Fort Lupton
Here at Sunshine Home Services, we use plumbing video scope technology for sewer line inspections in Fort Lupton because it offers several advantages over traditional methods. It provides greater accuracy, allowing for more precise identification of problem areas. Further, our video inspections are non invasive and minimize disruption and damage to properties in Fort Lupton, compared to traditional methods that may require excavation. Another advantage of plumbing video scope inspections is that they provide digital documentation, including images and videos, that anyone can conveniently share and refer to in the future.
Fort Lupton'S Leading Sewer Repair, Inspection & Maintenance Services
After our professional drain inspection services, it's essential to apply suitable maintenance techniques to ensure your Fort Lupton plumbing system's longevity and optimal operation. This involves regularly cleaning your drains and pipes to prevent clogging and accumulation of debris. You should promptly address any leaks or plumbing issues discovered to avoid further complications. Lastly, scheduling periodic pipe and drain inspections is vital to monitor the condition of your drains and avoid potential interruptions to your Fort Lupton residential or commercial property.
---
An Elite Plumbing & Heating Service Team Serving Drain Cleaning in Fort Lupton
Sunshine Home Services has provided residential and commercial property owners in Drain Cleaning in Fort Lupton with world class plumbing and heating services for years. We have highly trained experts in plumbing and heating, including new installations, restorations, and maintenance. Not to mention, our skilled technicians are available to address any plumbing or heating issue you're experiencing. We utilize the most up to date technology to provide timely services of the highest quality. Never hesitate to contact our top professionals in Drain Cleaning in Fort Lupton, as we take pride in providing exceptional customer service, ensuring all our client's needs are met.