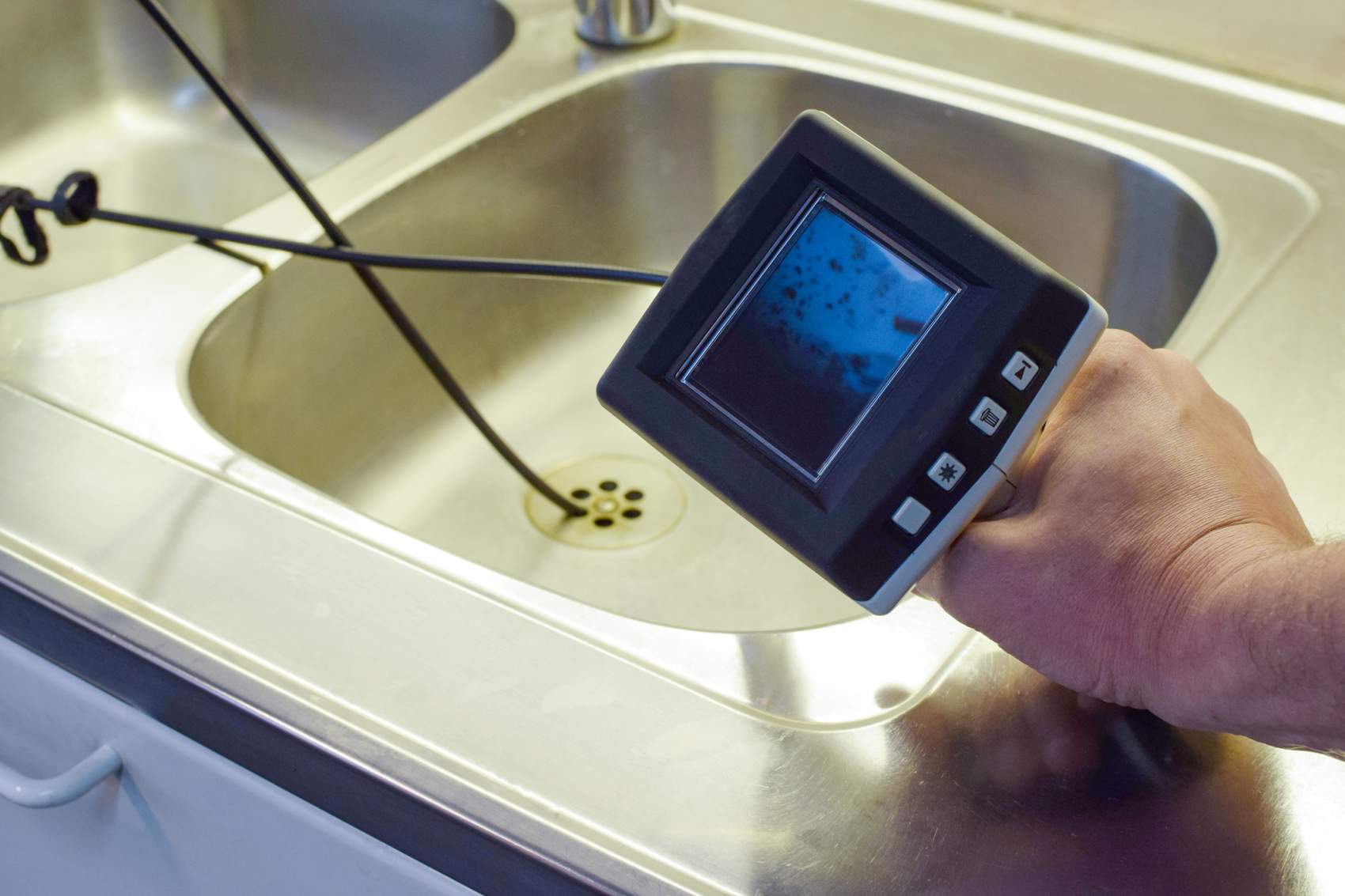 Video Pipe Inspections in Firestone, CO:
Plumbing Pipe Insepction
At Sunshine Home Services, our team of licensed and insured plumbers takes pride in offering trustworthy services. We strive for complete precision and efficiency in all pipe inspection projects in Firestone. To ensure accuracy, we utilize our plumbing video scope inspections, which enable us to thoroughly examine every aspect of our Firestone customer's plumbing systems without causing any damage. This advanced technology helps us to pinpoint the exact location and cause of the plumbing issue, eliminating any guesswork.
Video Scope Inspections for Effective Hydro Jetting in Firestone
To perform effective hydro jetting, plumbing video scopes are an invaluable tool. At Sunshine Home Services, we conduct our video scope inspections for our customers in Firestone to visually assess the condition of their pipes and identify any blockages or damage present. By utilizing our plumbing video scopes, real time video footage is sent back to a monitor, allowing our plumbers in Firestone to thoroughly inspect the interior of the pipes and pinpoint any problem areas. With this information, we can determine the optimal location to insert the hydro jetting hose and apply the right pressure and angle to remove any blockages effectively.
Keeping Homes Comfortable & Running Smoothly for Over 15 Years
Trust Us With Your Indoor Environment!
How Do I Know I Need Declogging Services?
Our professional pipe inspection services are essential in helping our clients in Firestone identify the root cause of leaks on their property. Signs of a leak include squealing faucets, rusty pipe joints, and damp or musty odors. To obtain an accurate diagnosis, it's essential to have our team conduct a video pipe inspection on your property in Firestone to determine the most effective solution. Our expert plumbers are equipped to perform a range of repairs, replacements, and declogging services for your Firestone property.
---
An Elite Plumbing & Heating Service Team Serving Plumbing in Firestone
Sunshine Home Services has provided residential and commercial property owners in Plumbing in Firestone with world class plumbing and heating services for years. We have highly trained experts in plumbing and heating, including new installations, restorations, and maintenance. Not to mention, our skilled technicians are available to address any plumbing or heating issue you're experiencing. We utilize the most up to date technology to provide timely services of the highest quality. Never hesitate to contact our top professionals in Plumbing in Firestone, as we take pride in providing exceptional customer service, ensuring all our client's needs are met.