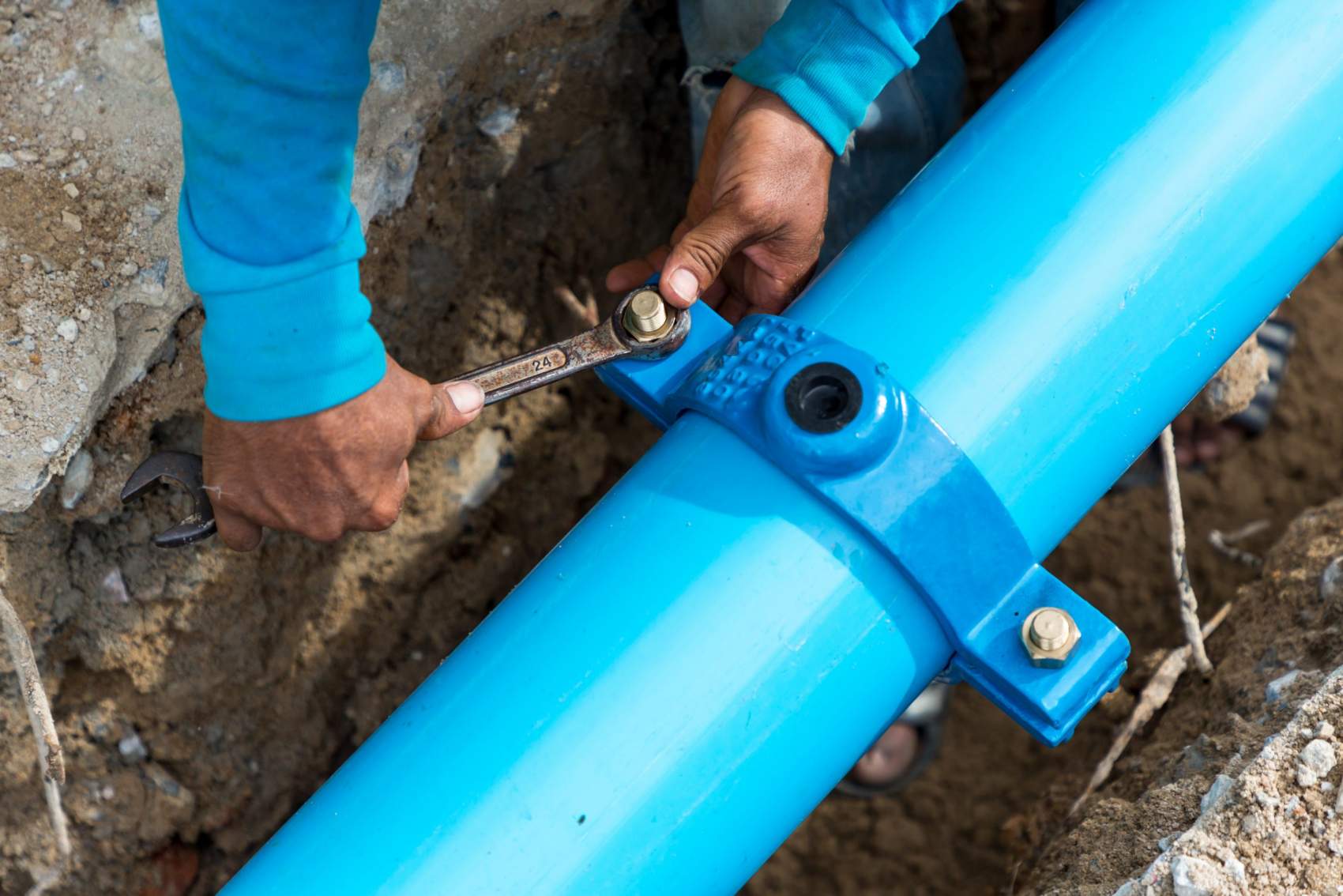 Water Line Repair in Denver, CO:
Water Line Replacement Services
Sunshine Home Services offers the most comprehensive commercial and residential plumbing services in Denver, including water line repair and replacement. Water line work is an important process that should always be handled by a qualified and experienced professional, as it requires specialized equipment and top knowledge. Our plumbers carefully assess your situation and understand different types of water lines, determining if they need to be repaired or replaced through thorough inspections. Whether you own a home or run a business in Denver, our water line repair and replacement services can fix your issues quickly.
Need Water Line Repair Work Done in Denver?
Occasional water line repair is a necessary part of owning a home or business in Denver. It's important to hire a trusted plumber, as we know how to identify potential issues with your water lines, and how to properly repair them. The first step in water line repair is to identify the source of your problem. Common causes of water line damage include hard water, frozen pipes, poor insulation, and sediment build up. If you suspect an issue with your Denver water line, it's important to act right away, which is why we offer our plumbing services any time of the day or night.
Keeping Homes Comfortable & Running Smoothly for Over 15 Years
Trust Us With Your Indoor Environment!
Denver's Water Line Replacement Pros
At Sunshine Home Services, our plumbers understand that not every water line can be fixed, and that's where our water line replacement comes into play. If you're experiencing problems with your home or business's water line in Denver, it's important to address the problem quickly. A broken water line can cause flooding, water damage, and a variety of other problems throughout your property. Part of our complete plumbing services involves replacing your water line if we determine it's the best course of action. However, you can rest assured that we work closely with you to minimize any downtime at your Denver property.
---
An Elite Plumbing & Heating Service Team Serving Denver, CO
Sunshine Home Services has provided residential and commercial property owners in Denver, CO with world class plumbing and heating services for years. We have highly trained experts in plumbing and heating, including new installations, restorations, and maintenance. Not to mention, our skilled technicians are available to address any plumbing or heating issue you're experiencing. We utilize the most up to date technology to provide timely services of the highest quality. Never hesitate to contact our top professionals in Denver, CO, as we take pride in providing exceptional customer service, ensuring all our client's needs are met.