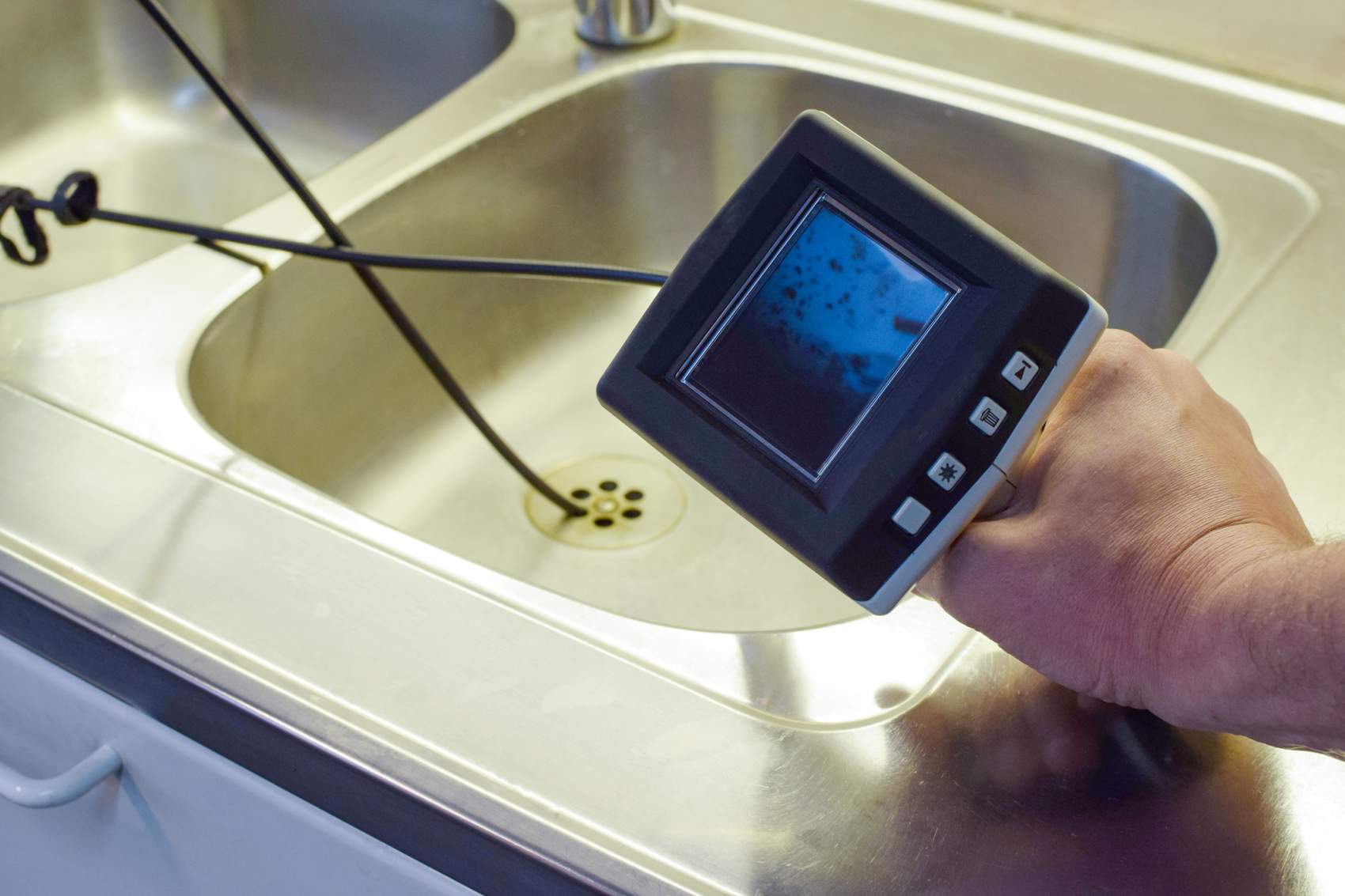 Video Pipe Inspections in Denver, CO:
Plumbing Pipe Insepction
At Sunshine Home Services, our plumbing video scope and pipe inspection is a process that involves the use of specialized cameras and tools to inspect the interior of pipes and other hard to reach areas in your Denver home or business. Our advanced technology allows our plumbing technicians to identify and diagnose problems more accurately and quickly than ever before, minimizing the amount of time and money spent on declogging repairs. Further, we also utilize industry best practices at your Denver property, including our hydro jetting.
Advanced Plumbing Video Scoping & Pipe Inspection in Denver
Our plumbing video scope and pipe inspection process in Denver begins with the use of our specialized cameras, which are inserted into your pipes through an access point. The camera is then used to provide a direct view of your pipe's interior, allowing our technicians to identify any blockages, damage, or other problems. These cameras also have the ability to capture high resolution images and video, allowing our team to better diagnose and repair any issues that are found. Once we have an accurate picture of your situation in Denver, the declogging process can begin.
Keeping Homes Comfortable & Running Smoothly for Over 15 Years
Trust Us With Your Indoor Environment!
Denver's Go-To Hydro Jetting & Declogging Experts
After thorough pipe inspection is completed at your Denver home or business, Sunshine Home Services put forward our advanced declogging techniques, including hydro jetting. Hydro jetting is a process we use to clean out your drains and pipes with highly pressurized water. It's an effective way to clear away tough clogs, grease, and other debris that's built up in your Denver pipes. The water pressure is so strong that it can break up and flush away even the toughest blockages you face. This is most often used when traditional methods like snaking and chemical drain cleaners have not proven to be effective.
---
An Elite Plumbing & Heating Service Team Serving Denver, CO
Sunshine Home Services has provided residential and commercial property owners in Denver, CO with world class plumbing and heating services for years. We have highly trained experts in plumbing and heating, including new installations, restorations, and maintenance. Not to mention, our skilled technicians are available to address any plumbing or heating issue you're experiencing. We utilize the most up to date technology to provide timely services of the highest quality. Never hesitate to contact our top professionals in Denver, CO, as we take pride in providing exceptional customer service, ensuring all our client's needs are met.