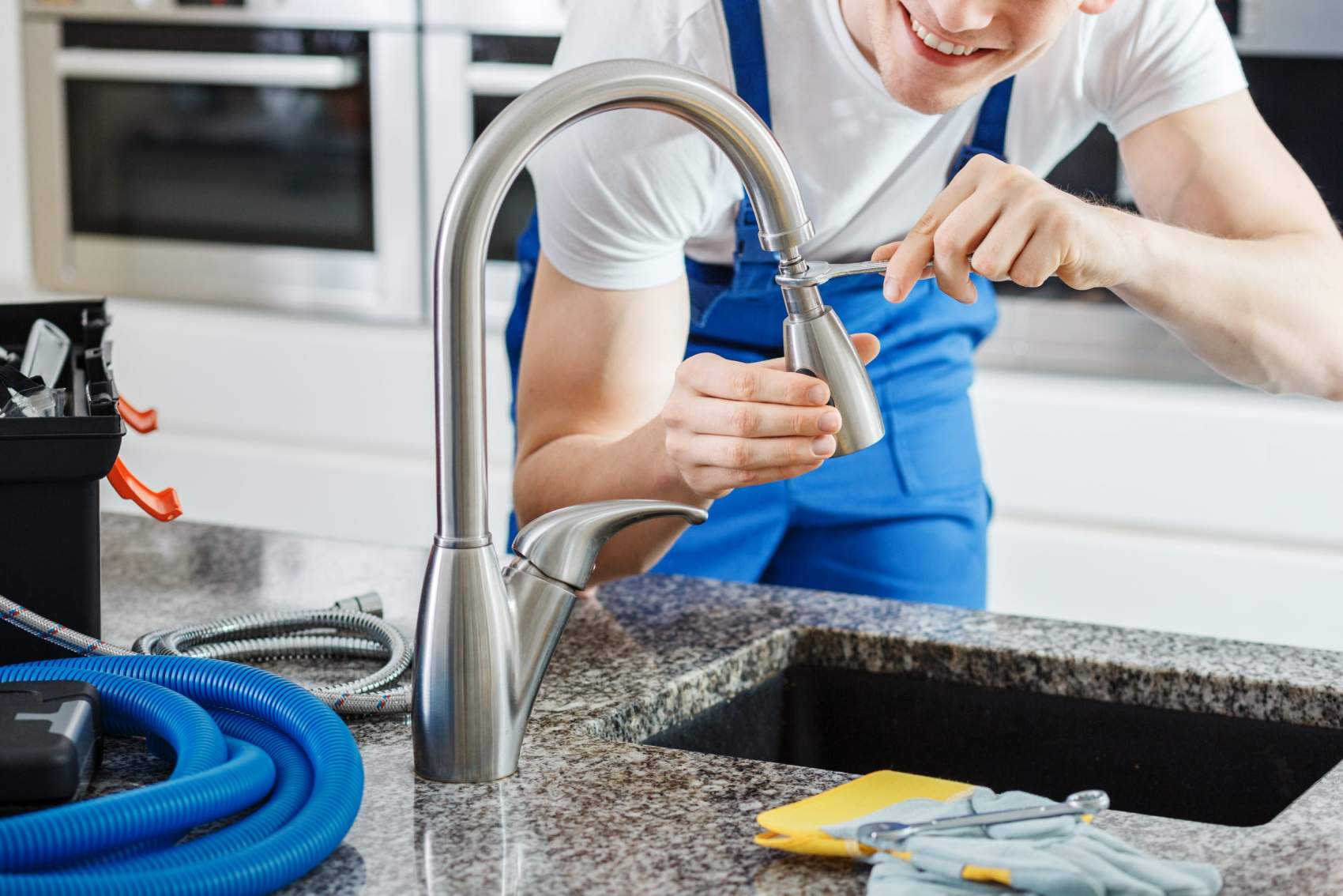 Faucet Repair in Denver, CO:
Faucet Replacement Service
Faucet repair and replacement is a common maintenance task for kitchens and bathrooms in any Denver property. Your faucets are used every day and can be prone to wear and tear over time, leading to leaks, drips, and other problems. Fortunately, many faucet problems can be easily fixed with the right tools and techniques, and our plumbers at Sunshine Home Services are highly experienced in all aspects of bathroom and kitchen plumbing services. If you're not sure how to repair or replace a faucet, it's best to call a professional plumber in Denver, as our team can quickly diagnose the problem and recommend the best course of action.
Fast Faucet Repair for Denver Homes & Businesses
Faucet repair is a necessary part of maintaining the functionality of your kitchen and bathroom in Denver. A faucet is a vital component of any kitchen or bathrooms plumbing system, and it needs to be regularly inspected and repaired to ensure that it is functioning properly. For minor issues, such as a dripping faucet, our plumbers usually start by replacing the washers and gaskets. If these parts are worn out or damaged, they can cause the faucet to leak or drip. The most common type of faucet repair we see in Denver is worn out washers and seals, which are located between the handle and the base of the faucet and can become damaged over time.
Keeping Homes Comfortable & Running Smoothly for Over 15 Years
Trust Us With Your Indoor Environment!
Faucet Replacement Done Right in Denver
Unfortunately, not all faucets can be fixed, and if that's your situation in Denver, our team can provide timely faucet replacement. This is a more involved task, as we'll need to shut off the water supply, disconnect the old faucet, and then install your new one securely. Faucet replacement is an important part of any Denver home or business's kitchen and bathroom plumbing maintenance, and it helps extend the life of your plumbing fixtures. In addition, replacing an old faucet can also be a great way to update the look of your bathroom or kitchen.
---
An Elite Plumbing & Heating Service Team Serving Denver, CO
Sunshine Home Services has provided residential and commercial property owners in Denver, CO with world class plumbing and heating services for years. We have highly trained experts in plumbing and heating, including new installations, restorations, and maintenance. Not to mention, our skilled technicians are available to address any plumbing or heating issue you're experiencing. We utilize the most up to date technology to provide timely services of the highest quality. Never hesitate to contact our top professionals in Denver, CO, as we take pride in providing exceptional customer service, ensuring all our client's needs are met.