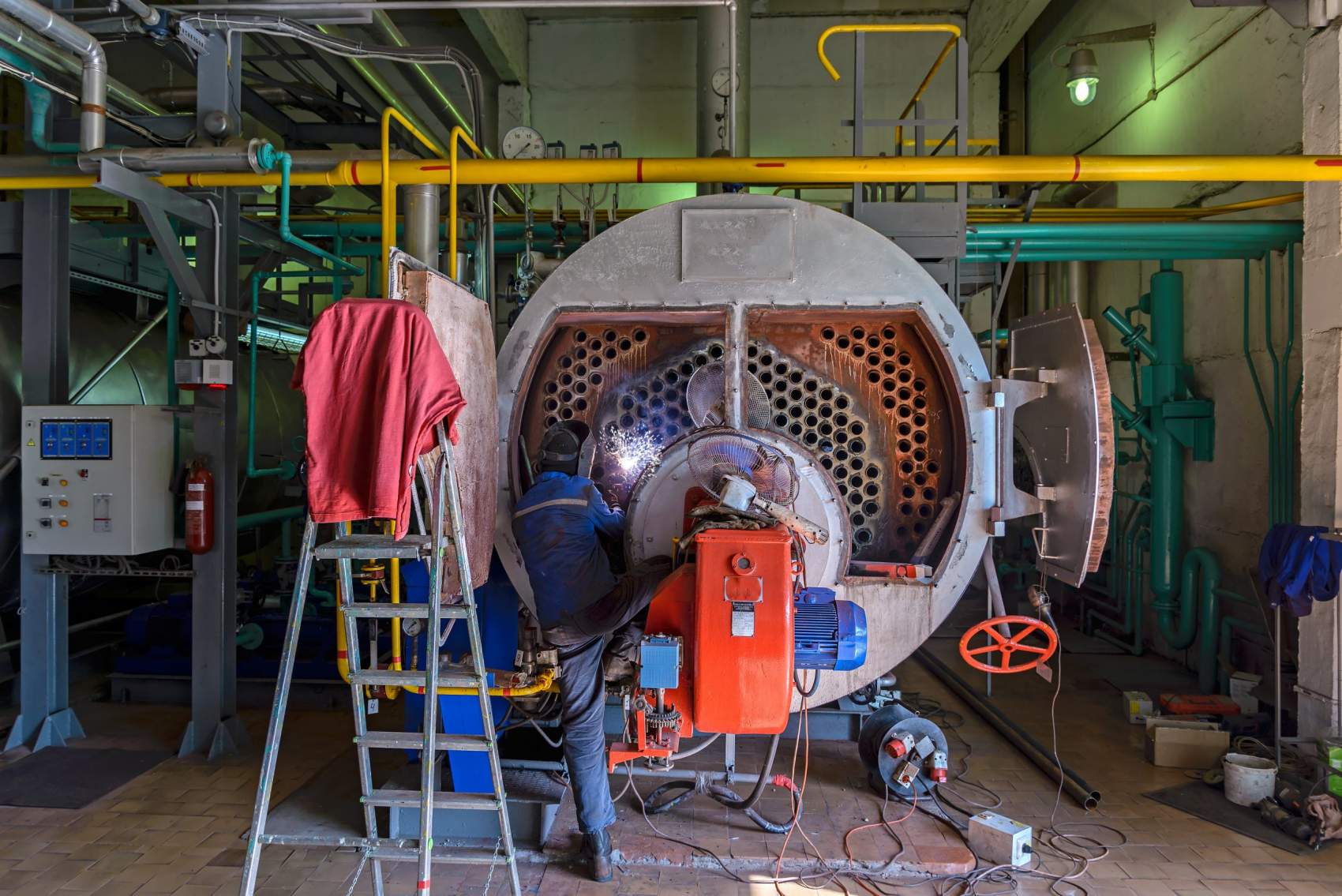 Boiler Maintenance in Cherry Hills Village, CO:
Home & Commercial Boiler Services
Performing regular maintenance on boilers offers a range of advantages, such as enhancing safety, optimizing performance, and decreasing maintenance expenses. Here at Sunshine Home Services, we have boiler services in Cherry Hills Village that minimize the chances of dangerous incidents such as gas explosions, carbon monoxide leaks, or other harmful occurrences that can lead to injury or death. Not to mention, occasional boiler maintenance enables our HVAC contractors to spot potential problems before they escalate into significant concerns, saving money on expensive repairs in the future.
Decrease Your Electric Bills with Our Regular Boiler Maintenance
Aside from ensuring safety, boiler maintenance enables our Cherry Hills Village customers to spend less on bills and repairs. This is because a well maintained boiler operates more efficiently, consuming less energy and resulting in lower electricity bills. Our boiler solutions in Cherry Hills Village also increase the longevity of your boiler by preventing breakdowns, meaning that you won't need to replace it as frequently.
Keeping Homes Comfortable & Running Smoothly for Over 15 Years
Trust Us With Your Indoor Environment!
Boiler Solutions for Every Cherry Hills Village Property
At Sunshine Home Services, we have a range of boiler services available for residential and commercial property owners in Cherry Hills Village. Our services include inspecting and cleaning the boiler's heat exchanger and burner, lubricating moving parts, checking for wear and tear, and removing any mineral buildup or sediment from the boiler's tank or pipes. At the end of every maintenance service, our HVAC contractors in Cherry Hills Village ensure that your boiler operates efficiently and reliably.
Strategic Maintenance Designed to Fit Your Busy Schedule
Upon our client's request, we also provide scheduled boiler maintenance service plans in Cherry Hills Village to accommodate your busy schedule. Our plan includes regularly scheduled maintenance visits to your Cherry Hills Village home or office. This is where our HVAC contractors will inspect, clean, and repair your boiler to ensure it's operating safely and efficiently. Lastly, our boiler service plan includes top repair solutions and priority response times for urgent issues in Cherry Hills Village.
---
An Elite Plumbing & Heating Service Team Serving Heating in Cherry Hills Village
Sunshine Home Services has provided residential and commercial property owners in Heating in Cherry Hills Village with world class plumbing and heating services for years. We have highly trained experts in plumbing and heating, including new installations, restorations, and maintenance. Not to mention, our skilled technicians are available to address any plumbing or heating issue you're experiencing. We utilize the most up to date technology to provide timely services of the highest quality. Never hesitate to contact our top professionals in Heating in Cherry Hills Village, as we take pride in providing exceptional customer service, ensuring all our client's needs are met.